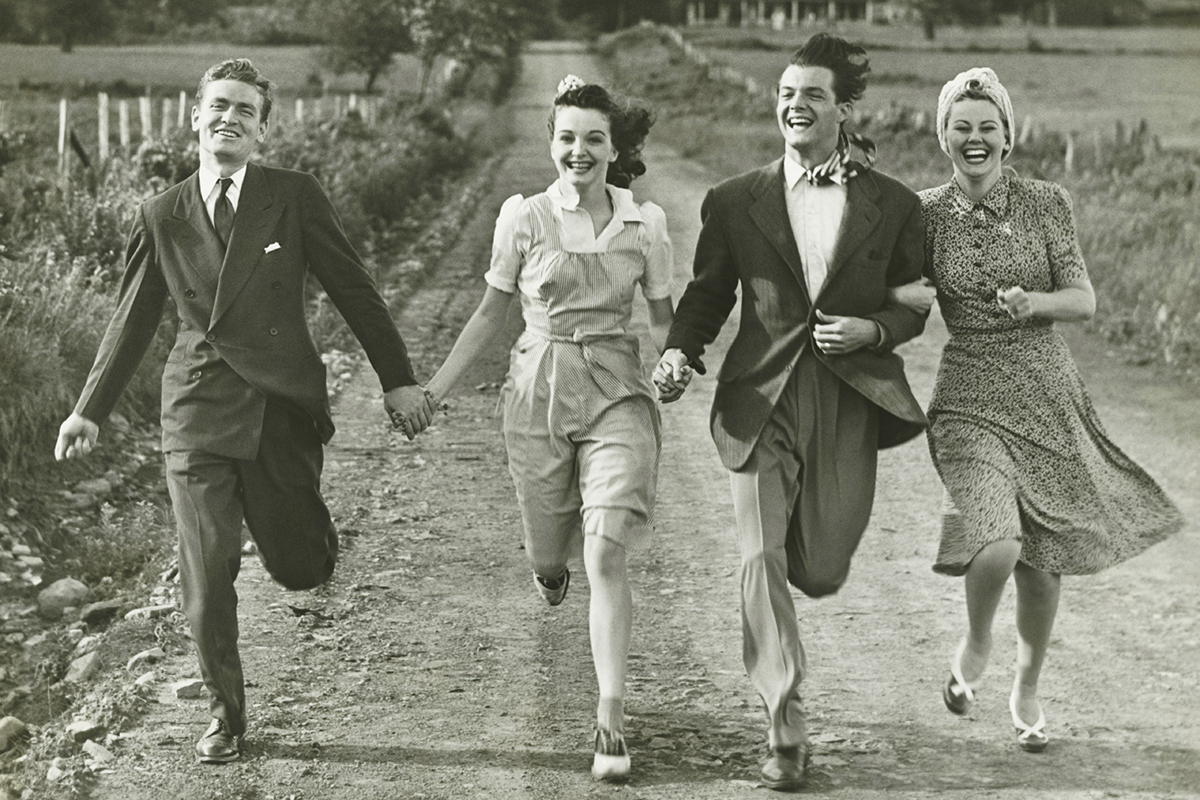 "Colin unlocked a wonderful story about our company in just 1 day, which we struggled with for years. He is the Charles Dickens of presentation storytelling. Phenomenal."
Thomas Coleman, Co-founder, Zendra Health
"The best training I've ever had! Excellent teacher, excellent skills and tools."
Dirk Hartmannshenn, Real Estate Financing, SEB AG
"Working with Colin has been amazing. His energy, ideas and insight have boosted my confidence, helping me craft some of my best presentations. But most importantly, Colin has shown me how to make my presentations enjoyable for me and my audience, whilst getting my message across effectively."
Dave Townsley, Group Account Director, bqlive.co.uk
"Best trainer I have had, and I have had many."
Vinh LY, Kyanos
"I met Colin at the medical Start-Up Fair in Heidelberg. Unfortunately, I have a very bad habit of not staying during the presentations at such events unless I really have to. By chance, I came to the hall where Colin was doing his presentation, and I could not leave. I did not want to leave. Colin grabbed my attention immediately and held it firmly for the next hour. I laughed, I nodded, I learned, I agreed. I wanted to know more. Several months later, Colin agreed to work with my students on social entrepreneurship event, Move Your Idea. During the final the jury said they have not experienced the pitches of such a high quality for a very long time. Many of my teams won. They won thanks to Colin. Colin came, Colin saw and Colin conquered. The hearts, minds, but before all the attention. He did it in his reserved and articulate style. It is a pleasure to learn from Colin and work with him."
Dr. Lyubomyr Matsekh, ESB Business School Reutlingen (Germany)
"We – the founders of Vibrosonic – have been working with Colin on several projects over the few last years. The co-operation began when we prepared for an interview at Brussels to apply for an important EU research grant back in 2018. It was amazing to see how our presentation improved in the short period of time we had. Even though work on the presentation was intense and made us leave our comfort zone Colin was always encouraging and absolutely positive. But most important – his assistance made the difference: the jury chose our project for being funded.
The EU project experience was the basis for multiple follow-up sessions to fine-tune our company presentation together with Colin. The intense work and the progress we achieved especially on digital presentation formats during the Covid-19 pandemic helped us to be successful in many different important situations. We were able to attract great talents for our team, we created lots of interest in digital congresses or webinars – and we were able to convince a big international investment fund to partner with us in the second half of 2020."
Dominik Kaltenbacher, CEO and Founder, Vibrosonic
"I was fortunate to meet Colin through an accelerator program.  I was so impressed by his consultation to our group, that I booked private sessions with him.  Colin is well versed in the art and science of investor pitching and understands the psyche of the investor.  He is able to help you reduce complex concepts into bits of information that the investor can understand and value.  He also guides you on communication techniques such as tone of voice and pace of speech, all of which are valuable elements to a pitch.  I have found his techniques and consultations to be effective in our fund-raising efforts.  Colin also has a great sense of humor and is compassionate in his communication, making him a joy to work with."
Joshua Luckow, CEO and Founder, SolaVieve
"The best pitching coach I ever had. I received his feedback during the EIT Health Catapult competition 2020, and it was a great experience. Sound, clear, practical and impactful advice on how to improve a pitch. Colin does not only teach rhetoric, he helps you to rethink your line of thoughts in a simple and clear way. An awesome person with whom to have a challenging chat. Thanks Colin!"
Pau Rodríguez, CEO, Methinks AI
"Colin is the best pitch coach I've had. His attention to detail and how words are delivered make all the difference between a good and an awesome pitch. Besides getting your pitch right, you can also learn a thing or two about creating sentences that have impact."
Timo Heikkilä, COO and Founder, Popit
"We have attended several acceleration programs but Colin's suggestions on how to improve our pitch were unmatched. Colin provided us guidance on how to simplify our presentation and to make sure our value proposition is clearly delivered to the audience.
Without his suggestions I doubt we would have been awarded as the 3rd best digital health startup in Europe (EIT Health Catapult 2020)."
Alessandro Monterosso, Co-founder and CEO, PatchAi.
"Colin´s support and advice to the Startups participating in the EIT Food Accelerator programme was unforgettable. Thanks to Colin´s support, the Startups radically changed their way of presenting and engaging with their audience. He was voted as the best trainer of the programme!"
Juliet Bray, Accelerator Manager, Bilbao Hub, European Institute of Innovation & Technology (EIT) Food
" Working with Colin was amazing and taught me how to make my pitch not only understandable but also fun and enjoyable for my audience and also for me."
Ida Shaef, Co-founder, Pramomolecular GmbH
"For a startup there is no shortage of advisors – everybody has to say something about it. Where most will focus on what is missing, on the barriers ahead, Colin will make the most of what you already have and give you the motivation to conquer those challenges. The way you present your idea, your team, your vision, makes all the difference – and Colin is the best there is to support you."
Lars Wassermann CEO, CardiLink
"The first time I worked with Colin was for EIT Health Catapult program. He provided precious insights and ideas on how to improve not only the pitch deck but also how to present it. That was done in a friendly, exciting but yet very professional way.
With his help, we reached the finals.
After few months, I sought his help again. And our company was selected by EIT Health Bridgehead program to be financed for expansion beyond Europe. Implementing Colin's suggestions helped me to improve my presentation skills. He provided help once again with preparation for presenting at international medical congresses, conferences and investors.
Colin influenced me with his enthusiasm, professionalism and kind way how to gain and keep the public attention."
Nikolay Todorov, Marketing & Sales Director, Smart-Soft
"The coaching with Colin was one of the most important preparations my co-founder Julian and I did before several pitch competitions. Colin supported and coached us not only during EIT's EHC Semi-finals in 2020 – where we won the prize for the best pitch – but also through the EIT Headstart Award, where we made it as one of the winners. Colin's constructive critique and professional support enabled us to see pitching from a new perspective!"
Barbara Stegmann, CEO and Co-founder, Living Brain
"Colin has been working with EIT Health Germany since 2017. He's worked with our start-ups on a number of programmes: Headstart, Start-ups Meet Pharma, and the European Health Catapult.
The start-ups on these programmes are at varying stages of maturity and from diverse fields: biotech, medtech, digital health. Yet, Colin manages to get right to the heart of their pitches each and every time. Rather than taking a formulaic approach, he treats each team individually, allowing them to use their own strengths to develop unique pitches; pitches that are clear, concise, and convincing.
We were so impressed with Colin's approach, we also brought him in to train our team to help sharpen our own presentations!"
Dr Katharina Ladewig, Managing Director, EIT Health Germany GmbH
"Not only did Colin make sure our pitch was perfect, he also gave us the tools and the understanding to always make sure our presentations get our message across. He is a gifted teacher and speaker who understands how to improve his student's work. We are happy to have had the chance to meet Colin and are hoping to learn from him again!"
Johannes Haux, Co-Founder, Sysmagine GmbH
"Colin's workshop exceeded our expectations how we could improve our business presentations: His focus on three building blocks: Attention, Believe and Care, helped us to transform complex topics into touching presentations that stick in people's minds. Working with a group of six people, Colin did a great job in helping us on an individual basis to find our own style of presentation. The atmosphere during the workshop allowed us to test and to iterate a lot. We all developed and made great improvements."
The team of EIT Health Germany GmbH
"I had the pleasure of working with Colin to prepare a 3-minute pitch describing our start-up to investors. Within two quick sessions, Colin was able to get to the core substance of the pitch and efficiently guided us to turn what was a long-winded presentation into a concise, convincing pitch. The effort paid off: the pitch obtained the highest score from investors at the Rhein-Neckar Technology Ventures pitch session (out of about 20 start-ups total). If you are looking for someone who can distil the essence of your message quickly and efficiently, look no further than Colin."
Dr. Felipe Huici, Chief Researcher, Systems and Machine Learning Group, NEC Laboratories Europe GmbH
"Great person, who took the extra mile for us all, having focused on working with us after-hours!!"
Vasilis Stenos, Solmeyea
"I was looking for a pitch trainer for our new Textile Accelerator program "Stoff im Kopf". My colleague, who has been working with Colin for a long time, told me about his special way of conveying presenting and pitching and I knew that was exactly what I was looking for. My expectations were even exceeded. The way in which he sensitized our start-up teams to the effect of pictures and words was impressive. The teams that implemented his advice stood out at the final event, Demo Day, and received the most attention from the audience. Once you've listened to it, you won't get enough of it. I am very pleased that Colin has been an integral part of our program since the beginning of 2020, and I hope that he will continue to be our pitch training instructor."
Ariane Storbeck, "Stoff im Kopf" Textile Accelerator
"I had a chance to attend a 2-day pitch course from Colin for our Business Development team and was impressed by the program. Colin was able to grab everyone's attention and keep it till the last minute of the course. Encouraged by this experience I asked Colin to help with the keynote speech for the conference in 2 years after our course. He helped me a lot both from the content perspective and boosting my confidence and enjoying the presentation. It was my first experience speaking at the online conference and the result was impressive. I can highly recommend Colin for anyone who wants to improve their presentation skills."
Taras Tovstyak, Customer Success Director, Eleks
"Every semester I get to work with Colin at the University of Heidelberg. Getting diverse teams of natural scientists and humanities scholars from an idea to a perfect pitch in front of a top-class jury in just a few hours is not easy. But Colin makes it happen again every semester. With inspiring, engaging, and easily explained input, broken up by exercises and in-depth feedback, he gets students to present confidently, thoughtfully, and convincingly in just a few hours."
Amelie Vermeer, Project Manager, hei_INNOVATION, University of Heidelberg
"Colin did a two-day seminar for us, training colleagues from several different departments. The challenge was to improve our sales presentations of complex technical products, products that need explanation.
In just one session, Colin turned the way we approach presentations upside down: With practical examples, chosen for our industry (software and finance), and many practical exercises, he was able to cater for every participant in the group. He gave concrete advice, critiqued and suggested improvements. He managed to furnish us with techniques and with motivation to not only prepare the content for our specific target group, but also to present it convincingly.
Colin has convinced us as well. In the name of all who took part I can say that this training was the best we ever had at arcada."
Jessica Schreiner, Manager Marketing & Communication, acarda
"Colin is a true expert in communicating complex content. He helped us structure the core ideas of our business concept and take our approach to investors to a new level. Colin's working style is characterized by focus, individual solutions and sound methodology. It was and is a pleasure for us to work with Colin."
Mirko Hauke, CEO and Founder, IDFANT
"As a scientist, giving a pitch in front of businessmen is not easy, especially if you are doing it the first time ever and you don´t know jack! Luckily, we had the opportunity to work with Colin, who really helped us to improve ourselves. Every detail of our presentation was discussed in a very constructive manner by showing a lot of alternatives and examples of how to really transport a message. With Colin's preparation the actual pitch was a piece of cake and I´m sure without his help we would not have got the funding of €250,000."
Dr.-Ing. Harald Unterweger, Universitätsklinikum Erlangen
"I was truly amazed by this course. We have pitched before, with some success. What Colin taught and especially analysed in the 1 to 1 I feel takes it to the next level. In his quiet and cautious way he has changed the way we tell our story. Look forward to continuing to evolve…"
Richard Hampson, Co-founder and CEO, Epinutra
"I had the pleasure to work with Colin to coach some teams to pitch for our Pre-Seed Funding campaign the "Medical Valley Award", with a grant for the teams up to 250k. I can tell you he did an excellent job with the teams. Apart from the fact that he managed to get the teams to a success it was great fun to work with him as a team. His professional and witty way to give the pitches the right twist and impact will make you rethink all the presentations you held before in your life ;). Apart from his coaching skills I must recommend his talk about his presentation techniques! This talk will cast a spell over you and will keep you entertained for an hour and influenced for a lifetime! "
Jonas Jung, Management DigitalHealth:hub, MEDICAL VALLEY EMN E.V.
"I first worked with Colin at the Biotech Cluster Rhine-Neckar (BioRN) in Heidelberg, when he joined me on pitch coaching for our Accelerator in 2013. Colin's input was very well received by the teams, and his insights helped them deliver pitches that were sharper, clearer and more impactful. On the back of this, Colin was invited to give a Biotech Entrepreneurship and Leadership Lecture (BELL) and to talk at the Summer Retreat of our BioMed X Innovation Center. This latter event was followed by a coaching session for our research group leaders. It's a pleasure to have Colin on board as he not only brings fresh insights, he also has a knack of helping people streamline their pitches to get results, and he does it all with enthusiasm, commitment and skill."
Christian Tidona, Founder of BioMed X Innovation Center
"I met Colin first time as a participant in pitch training in euVENTION Summer School. I went out of that training completely inspired and equipped with the right tools and confidence to speak in front of an audience and transport the message successfully.
It was a lot of fun and a great experience! So, I asked Colin to train the teams in 2020 during the program of STARTUP SCHOOL by hei_INNOVATION at Heidelberg University. The program was completely digital. So, Colin adapted his input, the training, and the methods he taught the teams to this special occasion. After the training, the teams delivered highly professional and compelling pitches despite the digital limitations. Colin facilitates enjoyable presentations for both the audience and the presenter, whether on-site or digital. It is always a pleasure to learn from Colin. I look forward to working with him again soon."
Amina Daca, Hei_INNOVATION, University of Heidelberg
"Colin did a great job last year supporting me in our EIT Health GoGlobal programme. For me as organizer the cooperation was very professional and the output was much higher than expected. Colin's fast response and his flexibility in setting up the workshop was brilliant, which made it possible to have a one-to-one focus even in a group workshop. All the participating start-ups were very excited and recommended me to approach Colin again for similar programmes. His excellent performance is not only proven by this good feedback, but also by the performance of our participants at the pitch event e.g. third prize in the China pitch event; and in the USA, where we won first prize."
Benjamin Stöcklein, Head of International Services, MEDICAL VALLEY EMN E.V.
"I had the opportunity to attend an one day pitch training led by Colin. This happened in preparation of our investors roadshow to the US and China. Considering the cultural differences a real challenge being the storyteller on stage. But Colin taught me how to tell a compelling story – making each word count – to such a diverse audience. Colin was even committed beyond the training day. During his follow-up support it was obvious that he had really dived into our subject matter. This allowed him to guide me to the perfect pitch deck. At that point I could do an elevator pitch in a minute – something I'd never have believed was possible! Thanks to Colin's professional advice we won the third prize at the China pitch event and, at the US event, first prize. Simply amazing."
Timo Peter – Founder and COO of SanoLiBio – Munich
"The pitch workshop with Colin was incredibly efficient and purposeful! The teams from our startup program improved by leaps and bounds within a few hours and performed great pitches. Working with Colin not only improves the quality of the teams' pitches, but also the quality of the entire program. This is because he is able to pass on his extensive knowledge in a very professional manner without it becoming boring but giving great practical examples and training the startups efficiently. It was a pleasure to work with Colin and I'm looking forward to the next events having him as pitching expert."
Julia Piechotta, Startup Development, Hei_INNOVATION, Heidelberg University
"Since 2000 Colin has worked with teams from SEB AG (now DSK Hypothekenbank). His two-day and five-day presentation workshops were extremely popular across the bank with groups in Real Estate Finance, Special Asset Management and Corporate Banking.
Colin's challenge in these workshops was to help our teams present complex financial deals to our internal risk management teams. While the written documentation for these deals ran to over 100 pages, our teams usually had just 5 minutes to get their message across to the risk managers: why the bank should do this deal.
Colin helped our teams to craft a powerful message, one that would be convincing, and where the key points would stick in the minds of the audience. The results of the training were fantastic. Our teams approached their presentations with new enthusiasm and skill. The risk management team noticed an immediate, considerable and sustained improvement in the quality of the presentations. Colin also did a great job working one-to-one with some of our top managers, and I'd have no hesitation in recommending him as a presentations coach to anyone who needs to make presentations that get results."
Michael Boldt, CEO DSK Hyp AG
"Having Colin with us during our international Business Development meeting was a memorable event and had a strong impact on how the team prepares presentations and interacts with the audience since then … and it was fun, which is the best foundation for the learning to stick and sustain."
Guenter Huhle, MD, PhD, MSc – Head of Johnson & Johnson Innovation, JLABS EMEA
"Our Business Development team has attended a two-day training with Colin. Colin has done an incredible job. Everybody prepared a short pitch that was presented at the beginning of the course. During the two-day course, Colin then introduced key techniques to convince, to capture attention, and persuade our audience. His input was always very concrete and supported with real-life examples. This allowed us to implement his input and to continuously improve our own presentation over the two days. The whole course was very interactive. Colin provided individual feedback and worked very closely with all of us. Then finally, we all pitched again – what a difference!
This was really a great experience. Colin is a very passionate, high-energy presentation coach, who is always very supportive and constructive. The whole team really enjoyed the training with Colin and I can highly recommend Colin to anybody who wants to further improve his presentation skills."
Dr. Roland Koller, Senior Business Development Manager, Janssen EMEA
"We really enjoyed the cooperation with Colin and "flamesamilehigh"! The training day was very beneficial for our StartUps and research teams. In the end they came up with target group oriented pitch presentations which helped them to acquire funding and strategic partners. What was remarkable was the level of support Colin gave after the training day where he gave very individualized additional input to each team."
Jörg Trinkwalter, Member of the Executive Board Medical Valley EMN e.V.
"Colin has been training our students for years. He improves their skills to present themselves and their projects significantly. He can work with small groups, as in our euVENTION Summer School, to large groups of about 100 people in our lectures. But he is not only highly competent, it is also always fun to listen to and work with him.
Apart from the competencies to train, he is highly reliable and motivated. If a team needs him the results are the important outcome, independent from the time needed. We are very much looking forward to work on many future projects."
Dr. Raoul Haschke – Heidelberg University
"We are very happy to have access to experts like Colin. Colin introduced the teams in the Life Science Accelerator BW to "The Psychology of Persuasive Presentations" and generated many "Aha!" effects leading to great learnings and even more convincing presentations. Colin also filmed the participants' pitches and provided the films to participants to improve their body language and overall performance. He also gave extensive feedback to all the presentations. What more could you wish for?! We are really looking forward to many more trainings with Colin."
Dr. Bodo Brückner Coordinator Life Science Accelerator Baden-Württemberg
"We have hired Colin to do the pitch coaching during most of our healthcare hackathons "innovate.healthcare". Colin has an outstanding knowledge and experience in storyboarding for speeches, and is also able to include some specific requirements for our healthcare business pitches. Although our participants have a tough schedule, Colin managed to keep them focused for his complete presentation, and participant feedback is 100% positive. By including the pitch training in our hackathon format, we see that the quality of the final pitches has improved a lot. Therefore, we plan to continue to work with Colin for all our future hackathons and highly recommend to work with him."
Florian Burg, Project Manager Healthcare Futurists
"We wanted to send a clear message about how our scouting service could help big companies in their efforts to find external innovations while at the same time getting more of those companies interested in the service. So we came across Colin. A bit reluctant at first about the impact of such a "presentation training", in the end we were pleasantly surprised – both by working with Colin and the outcome of the training: A powerful and concise message conveyed through a simple presentation and only a few words."
Dr. Friedemann Loos, Innovation Manager, BioRN
"I contacted Colin in preparation for a presentation for a competitive EU grant. I learnt a lot about the listener's point of view and how to respond to this in order to be convincing. Colin taught me a lot about getting to the heart of the important things and his precise analysis and charming criticism are very motivating. I took a lot from the coaching that can be applied to all kinds of presentations. Tell a story and make it simple! Colin is an excellent teacher when it comes to making your stories work."
Prof. Dr. med. Ingo Kurth, Direktor Institut für Humangenetik RWTH Aachen
"Even today I'm still benefiting from Colin's presentations techniques seminar. It's very close to actual practice and offers the chance to try out a variety of things. What's more, the presentation techniques are presented in a memorable way that I can easily recall, because they are linked to a very memorable stories that makes them vivid, relatable, and understandable. It's one of the seminars that had the greatest and longest lasting impact on me."
Matthias Kunst, Corporate Banking, SEB AB
"Colin Bennett definitely is the best pitch trainer I have worked with. He is inspiring, he is professional through and through and he also surprises me by coming up with new ideas every time. What he teaches is easy to apply and 100% effective. I have not only considerably improved my pitch, but I have also applied his principles on my sales webinars. My conversion rate has improved from already-good 9% to incredible 16%!"
Carola Epple, CEO, Lab E GmbH
"Working with Colin inspired me. As a result I reshaped our presentation slides and the way I present. In the past – as a scientist – I put too much information into a single slide which distracted the audience from me as a presenter. Another important point I learned was to talk in simple words and sentences to get the message across and use pictures, stories or examples so that the audience keeps the attention, understands and – most importantly – memorize the content. Thanks Colin for the eye opener."
Dr. Frank Kischkel, Managing Director TherapySelect
"It was a great pleasure working with Colin Bennett on our Industry and Innovation Day at Heidelberg University. Communication with him and planning of his contribution to our event was pleasant and prompt, and the talk/lecture exceeded all expectations. Listeners rated it as the best presentation of the whole day.
"The presentation from Colin Bennett on how to give persuasive presentations was super good!"
"The presentation from Colin Bennett was one of the strongest points of the Industry and Innovation Day."
"The Presentation from Colin Bennett was really cool!"
For anyone looking for an engaging speaker who will really show your audience how to captivate an audience, I wholeheartedly recommend Colin."
Dr. Susanne Hausselt, Study Coordinator MSc Translational Medical – Research, Universitätsmedizin Mannheim
"We are glad that Colin could join us for the entrepreneurial RAMSES Summer School that took place at the University of Cologne. Several attending applicants were calling today and praising his skills. HE actually received the highest rate in our intensive week. He was right on target on his mission and we saw a phenomenal progression of the soft skills of our attendees. Colin was super well organized and gained the attention and admiration of the entire seminar room. He exhibited a resourceful and exceptional dynamism. We are really glad we had him at the summer school, and for sure we will repeat this wonderful experience in the near future."
Dr. Pauline Schumacher – Project Manager – International Scientific Relations – CECAD – Cluster of Excellence for Aging Research
"We have been very fortunate that Colin again shared his valuable time with us, this time at the Life Science Meets IT Hackathon in Mannheim. His enthusiasm is always infectious and his messages come easily across inspiring many of the startup teams to improve their pitch presentations. I am really looking forward to many more hackathons with him."
Dr. Bodo Brückner Coordinator Life Science Accelerator Baden-Württemberg
"My experience with Colin was great – the first round we met I suffered and realized that in order to address an audience in an engaging and effective way, I considerably needed to improve my presentation skills. The next few sessions we worked together closely on a specific presentation that was part of an application for a competitive European research grant. Ultimately, I not only obtained the grant, but also learned strategies that I have started to incorporate automatically/unconsciously in other lectures and presentations. Based on my own judgment but also based on feedback from my audience it is safely to say that the coaching has helped considerably to improve my presentation skills. Additionally, training with him has triggered the impetus in me to explore further strategies to effectively connect with the audience and I would not hesitate a second to contact him again to work together on another project."
Professor Jan Siemens – MMPU Group Leader – Heidelberg University Medical Center – Pharmacology Institute
"Our team had the pleasure to work with Colin in the framework of the start-ups acceleration programme 'EIT Health Start-ups Meet Pharma'. The pitch training lasted for a day, starting with a seminar about persuasive presentations. During the seminar, Colin taught us – with a very clear and engaging approach – how to comprehend and address the 3 key challenges on a presentation: Attention, Believe and Care.
Following the seminar, each start-up team had the opportunity to present and receive one-to-one feedback from Colin. Colin's seminar and feedback had an enormous impact on our pitch presentation: At the end of the EIT Health Start-ups Meet Pharma pitch competition, we were the 1st prize Winners. The decision was unanimous, and the general feedback received was that our pitch was really great.
Working with Colin was insightful, eye-opening and Key to our success. We can vividly recommend Colin's seminar and one-to-one training to anyone aiming to increase the persuasive power of their presentations."
BestHealth4U Team
"I recommend this seminar warmly. Colin is highly motivated and well prepared. I not only had a lot of fun, but also – thanks to the activities, video analysis and feedback – feel that I learnt a lot about presenting."
Petra Kukelka, Real Estate Financing, SEB AG
"We booked a two-day workshop with Colin with our team of auditors from eight different nationalities. We needed Colin's help to improve the presentation skills of the team, to have a better impact on the participants trough enhanced communication skills. Colin was able to prepare a flexible program to adapt to our team needs and designed a workshop that was engaging, high-energy, and high impact.
Above all, Colin helped us to focus on our audience: how to design a message that would be clear and concise, a message our audience would be willing to listen and able to act on. We learned how to get and keep their attention, how to make our content concrete and clear, how to create key messages that stick.  He showed us how to increase the impact of our slides and stressed the importance of cross-cultural factors. Colin was able to create an environment where we could share our professional experience and also learn from each other.
Colin's training combined great tools with lots of practical activities and insightful feedback, and led us to presentations that were sharper, more engaging and therefore more effective."
Ettore Pinchiroli, Internal Audit Vice President, ABB Asea Brown Boveri Ltd
"I highly recommend this seminar. With its emphasis on practical exercises, the training gives you the chance to apply different techniques to your own presentations and achieve excellent results."
Stephan Giesche, Real Estate Financing, SEB AG
"After attending a coaching session with Colin during EIT-Health's Catapult program, we booked some one-to-one sessions with him. It was an outstanding experience – I never thought that there is so much about pitching and presenting. Colin's coaching proved crucial during our series A (where we already raised 1.7M) and in networking. Pitching somewhat became my daily business and if you want to learn how to effectively transfer your message to your auditory without boring them to death: go for Colin!"
Ralph Steidl, CEO Portabiles HealthCare Technologies
"I met Colin through an EIT-Health program. I'm an M.D.  I learned from Colin how to express myself so that anyone can understand what I am saying. My speech was too technical. I learned to present my work.  I learned to communicate with better results with the people I come in contact with every day. It was a pleasure to meet him and learn things from him. I apply his advice daily. The results are remarkable. Thank you, Colin."
Constantin Nutu, CEO and Founder, Doctor 31
"Colin is the type of presentation coach you wish you'd always had. I think he could help me become an orator, a speaker of power and 'convincingness' – and everything in between. Colin is a passionate, insightful, and decent man who put me at my ease. He suggested I use shorter sentences. There, I just did it. He suggested I use contrast, repetition, and clusters of threes. [See, it's working]. Colin worked with me over a weekend, preparing me for an important pitch presentation. I have no idea how I would have got myself sorted for it otherwise. One of audience asked me for my slides, so we must have done something right! Hire Colin and let yourself be guided in stages via insight, encouragement, and skill. Engage Colin over a longer period and gain calmness, precision, and effectiveness. Hire him for your team and level-up to better business outcomes."
Justin Souter MD, Souter Consulting Ltd.
"Since meeting Colin early in 2017 I have introduced him to a number of businesses, from sole traders to managing directors of multi-nationals – his pragmatic approach, empathetic demeanour and insight into exactly what makes an audience tick has been invaluable to this diverse range of business people, enabling them to get maximum impact from presentations and pitches. Colin has also worked with one of our business centre teams to create an event – a presentation workshop was delivered to the local business community which was exceptionally well received and created numerous enquiries."
Gren Irving, Business Development Manager, Invest South Tyneside
"The Technologiepark Heidelberg has been working with Colin for several years. For our life science and IT accelerator projects, as well as for Summer Schools, we regularly contact Colin to train the pitches of participant start-ups. With excellent presentations and one-to-one coaching, Colin trains entrepreneurs to achieve the best possible outcome when pitching in front of investors. We really appreciate Colin's insight-sharing through his speeches as well as through his analytical skills and empathy. The performance of the participants after Colin's coaching could not be better: the teams improve both their ability to present and their use of rhetorical techniques in order to convince potential investors. Their presentations become very concrete and very memorable. The Heidelberg Technology Park looks forward to continuing to work with Colin in the future."
Paul Becker – Project Manager Up2B Accelerator – Technologiepark Heidelberg
"As the owner of a digital agency responsible for bringing in new work, I've been selling professionally in one form or another for around 15 years. In that time I must have clocked up in the region of 200 pitches, and, frankly, I like to think that I know a thing or two about how to pitch. For the 2017 South Tyneside Tech Challenge, however, we were tasked with pitching our software against seven excellent competitors in a three-minute format. This was nothing like the consultative solution sell I'm used to and well outside my comfort zone, so I was grateful for the opportunity of engaging Colin to provide me with some professional support. Colin's technique blended elements of psychology, video recording/analysis and script-writing/review and I have to say, his methodology was rigorous and extremely effective. In advance of our session he took the time to find out the judging criteria for the challenge, and articulated well the challenge of what is possible to impress on people in a three-minute data dump (almost nothing). I found his precision, diligence and attention to detail impressive – together we considered the minutiae of every word, idiom and cadence – and his blend of theoretical explanation and practical advice worked well to improve my performance. He fielded all of my stupid questions with admirable patience too, which was kind of him. Most importantly, he tuned in very quickly to my personality and where we made amendments and additions, we did so in my own voice and style. At the end of the session our pitch was sharper, my delivery crisper and I was confident with the calculated risks we had together elected to take: eschewing technical detail for narrative, the incorporation of humour and a sprinkling of light swearing. The result? We won the Tech Challenge – much to my surprise – and received a number of very generous compliments about our pitch (as well as a few enquiries and opportunities off the back of it). Colin's was the first formal pitch training I've ever had; I wish I'd done it years ago."
Pete Daykin Daykin & Storey
"I had no previous experience in public speaking, so when I was asked to make a presentation on 3D printing in front of some industry experts I would say I was a little nervous. Colin came highly recommended and within 2 hours I felt that I had come on leaps and bounds. Colin really seemed to care about what I was doing this was confirmed by the after support that he gave me. He was quick to answer any questions that I had after the training sessions and he could not come more highly recommended."
Liam Monte Director AM3D
"As a founder of a start-up media agency, and with the objective of raising my profile within the industry, I agreed to speak at 2 events, one of which I had organised myself. With only 1 previous (dry mouth) experience of public speaking, I decided to invest in a one-on-one session with Colin, who was recommended to me from my business mentor. After 2 sessions, which included a good mix of theory and practical video analysis of my talk, I was able to deliver a confident engaging and impactful talk with positive feedback and discussions from the audience. I'd highly recommend Colin to anyone who is considering public speaking or has speaking events coming up in the future."
Andrew Armstrong, Managing Director, Townwallmedia.co.uk
"A ground-breaking way to present. Colin's advice combines high levels of intelligence, flair and intuition. Thanks to him, my presentations have gained considerably in persuasive power."
Dr Stefan Klomfass, SEB Asset Management
"Colin's approach to teaching the art of pitching is a great eye opener. I was able instantly to understand and apply the crucial aspects to significantly improve my pitch. I enjoyed very much working with Colin and recommend wholeheartedly Colin's coaching."
Dr Ursula Budnik, CEO, NeuroDigital1
"The presentations training with Colin saved me: without his competent support, my speech at the G8 summit at Heiligendamm would have been a disaster. With his help, the response was extremely positive. Presenting can be so easy when you know how to do it. Colin's mastery of this topic is second to none. His seminars are very efficient and fun at the same time. I can highly recommend training with Colin to everyone who has to present or give speeches. It's almost negligent not to do it."
Dr Wulf Bentlage, MD and founder, Geohumus
"This was far and away the best seminar I've taken part in concerning presentations and presentation techniques: it was from the first to the last second exciting, extremely interesting, varied and motivating… I can recommend that anyone who has anything whatsoever to do with presentations should have the pleasure of doing this seminar."
Adrian Sachse, Real Estate Financing, SEB AG
"This was one of the best seminars I've ever attended. I can't imagine how much effort must have gone into producing such a complete workshop. Even though we gave him a relatively large group, with mixed work backgrounds, and even though we covered loads of content, from start to finish he kept us all on board. Colin has the talent to create interactive seminars that keep the whole group fully motivated and having fun. I can warmly recommend this seminar to anyone who has anything to do with presentations of any type."
Stefan Itter, Real Estate Financing, SEB AG
"In less than 10 words: This was the best workshop ever! 
Colin's workshop gave us a very good comprehension of what an interesting pitch is like. He achieved this by making us go over our story incorporating tips and techniques he showed during our workshop. We felt we managed to elevate our pitch and make it easy and fun for the audience. And I could say watching presentation from the other start-ups of this cohort: it made a big difference! Thank you, Colin!!!"
Luciana Vieira de Moraes, Co-founder and CSO, Epinutra
"The best seminar I've ever done" was a common reaction to this training. All of our team found this seminar extremely useful for their jobs. What's more, the management noticed a clear and immediate improvement in their presentations."
Sabine Helweg, Head of Real Estate Finance, Frankfurt Branch, SEB AG
"We have been looking for this kind of pitching workshop for so long! Colin performed the workshop perfectly and the tactics and tips learned are very much valuable!"
Luis Chimeno Moral, Co-Fundador and CMO, Oscillum
"I did a 2-day one-to-one consultancy with Colin, and was really impressed by his professionalism and knowledge. Throughout, we focused on my needs and my presentation, refining and polishing it in terms of language, rhetoric, and storytelling. By the end, I was absolutely clear how to do a successful presentation that would engage my audience. I'd do it again and can recommend it highly!"
Angela Haug – Director Regional Marketing Central & Northern Europe Hilton Worldwide
"I cannot recommend Colin and his seminars enough. It became early clear to me Colin has a passion for teaching others how to present well. He really lit a fire within me and now I feel presenting is so much easier."
Kim Andersson, SEB Asset Management
"Colin was one of our coaches for our first X-Linker boot camp teaching young start-ups how to pitch successfully. It was impressive to see with how much power and patience he did his job. The quality of the start-up pitches improved significantly. We got a lot of positive feedback for his sessions from our attendees at the end."
Stefan Kohl, Geschäftsführer, Digital Hub Rhein-Neckar GmbH, TZL
"A comprehensive and inspirational workshop from an empathetic trainer. Anyone who has to present should attend this seminar."
Viviane Loop
"Amazing new approach to pitching! Wonderful trainer, wonderful content."
Tiago Sá, Co-founder, Wisecrop
"Amazing trainer: creative, vivid, varied and clear methods; lots of opportunities to practise the techniques. All in all, a great trainer and a top-notch seminar."
Erich Gredig, Real Estate Financing, SEB AG
"Steve Jobs. Says 10 words. Changes the world. Colin will tell you how."
Priv.-Doz. Dr. Benito Campos, Co-Founder of Visual Abstract
"From my side unlimited praise: highly professional preparation and execution from Colin. The seminar content can be transferred immediately one-to-one to our daily business. It's hard to find a better trainer than Colin."
Harald Nolterieke, Real Estate Financing, SEB AG
Please contact me HERE